It's like "Gorillas in the Mist" but with consumers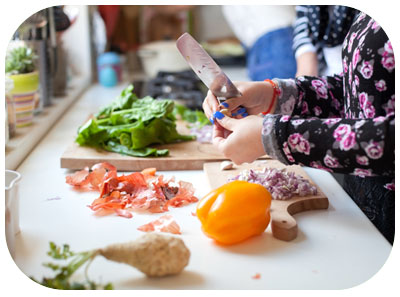 A classic example of this technique would be watching and interacting with people as they make dinner with your new food product in their home. It's a way of really understanding both the benefits and barriers to having your product become a mainstay in their kitchen cupboard.

Of course, it's not just about cooking. We can use ethnographic techniques to explore consumers' relationships with cars, credit cards, pet food, grocery shopping, and all kinds of other products and services. It's an outstanding way of seeing consumers in action (in their natural habitat!) without the formal question and answer approach of other techniques.

These insights can drive breakthoughs for your brand by seeing what people are really like rather than what they want you to think they're like. Observing vitamin users as they both shop the category and followed their daily routine led to a substantial re-thinking of the store display and development of simple in-home reminder cues to minimize lapses.

At Gray Insight, we have an ethnography specialist on staff with a PhD in cultural anthropology. If you want to learn more please reach out directly to Marilyn Mitchell at marilyn@grayinsight.com, she's a wealth of information and is great at describing the pros and cons of participant observation.